The Barnsley Village Festival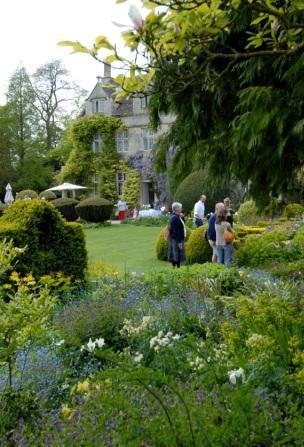 Barnsley Festival, already known and loved by thousands was founded by one of Britain's greatest gardeners, the late Rosemary Verey.
The small Cotswold village of Barnsley, still an unspoilt corner of England, holds several examples of her work, from her own splendid garden at Barnsley House Hotel to smaller gardens in and around the village.
Barnsley House, built in 1697 and now one of Britain's best-known hotels, has kept Rosemary's spirit alive in its care of the garden and her famous potager. The four acre garden and the house itself, built like the rest of the village in the local gold-grey Cotswold stone, are set among tall and beautiful trees that give on to the fields beyond. Usually only available to hotel guests, on Festival day the garden will be open to all.
A short distance from the village is Barnsley Park, considered the finest Georgian house in Gloucestershire, with an orangery and pepper pot lodge designed by John Nash. The magnificent gardens that surround it are only open to the public on Festival day.
Also exclusive to the Festival is the 45 acre Barnsley Arboretum, designed by the present Lord Faringdon and planted 15 years ago. All the 1600 trees here are furniture woods: oak, beech, eucalyptus, ash and maple—there is even a thriving snakebark maple. Another of its features is the national collection of bamboo. As well as these special features, the Festival includes many craft stalls, and local produce stalls (cheese, game, wines), bell-ringing, a barbecue, licensed bar, Jazz band and many other entertainments. A great day out for all the family!.
Please contact info@barnsleyvillage.co.uk if you have questions.
Garden passports provide access to all the gardens and can be purchased for £10 (+ booking fee) in advance online or £12 on the day at the car park entrance.